Reminder: Waitsburg School District has an early release this Friday, October 25th. Middle and high school students will be released at 11:10 and elementary students will be released at 12:10.
Our elementary students have officially started their Fall Fundraiser. Parents: Please check your students backpack for their fundraiser packets. Check out the new TEXT TO PAY feature, and register online @
www.ShopFund.com
& let's raise money!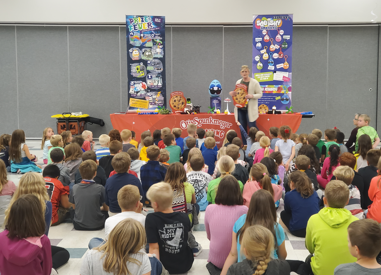 Friday, September 13th @ 9:00 a.m. Waitsburg School District had an evacuation fire drill. Our students did an excellent job exiting all three buildings!
SUMMER FOOD PROGRAM: Meals will be served in the Elementary Cafeteria located at 184 Academy St. Mondays–Fridays June 17th-August 16th. (No meal service on July 4th & 5th) Breakfast– 8:00 - 8:30 & Lunch– 11:30 -Noon. FREE meals available to ALL children 18 years and younger.