EDIT MAIN
Carnegie Picture Lab Presents
The Carnegie Picture Lab provides art instruction and art history presentations led by volunteers at least three times per year to every participating K-5 classroom. The Picture Lab also supports the schools with library book donations, follow up activities, family fun nights, and field trips.
Students in grades 1st, 2nd & 5th learned about Piet Mondrian and how he used grid systems, primary colors, and geometric color fills in most of his art.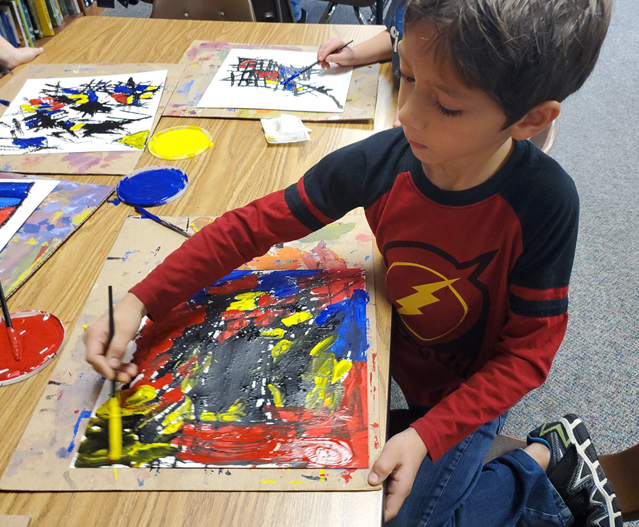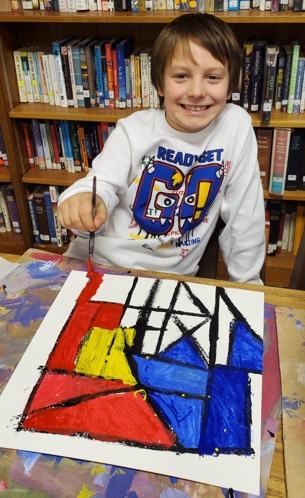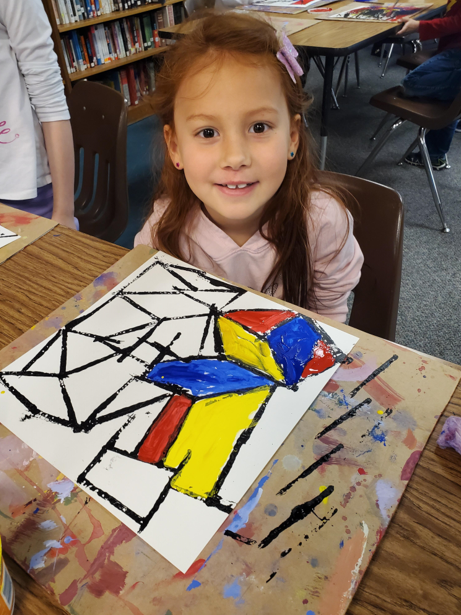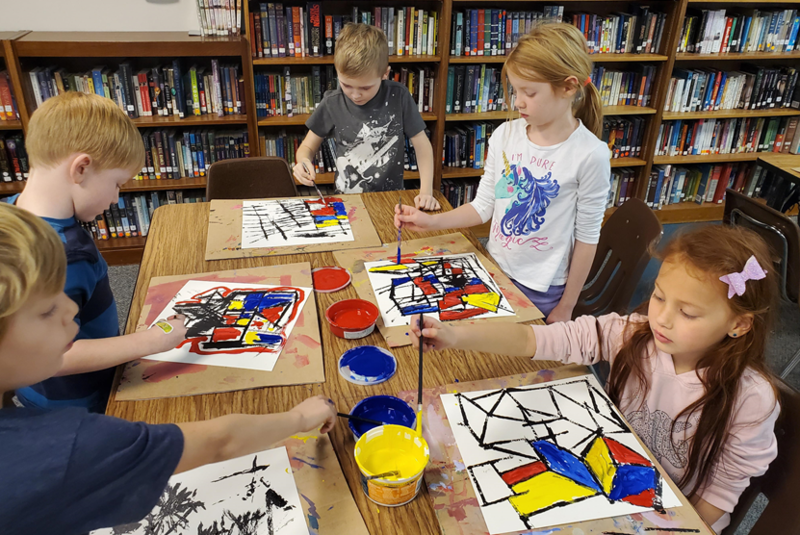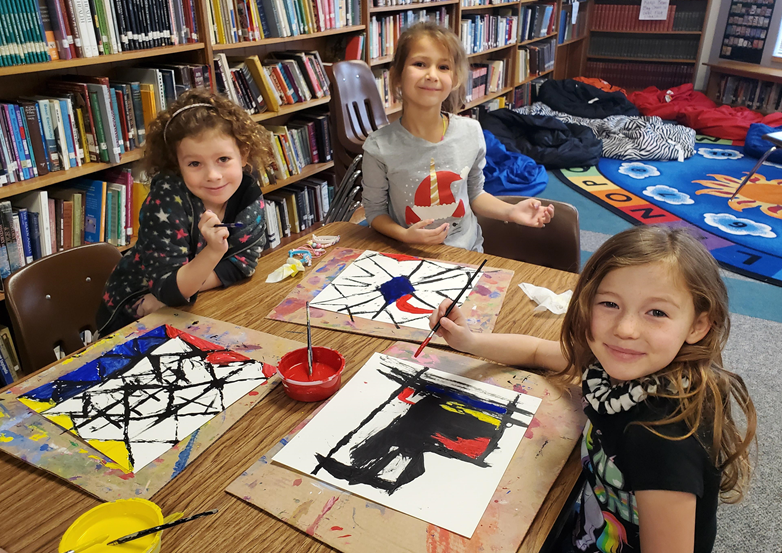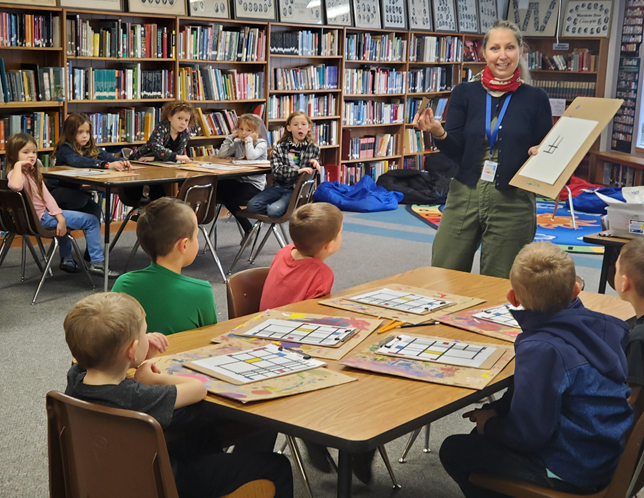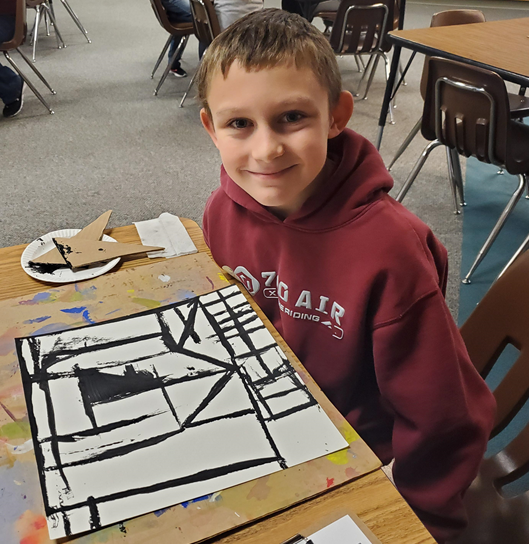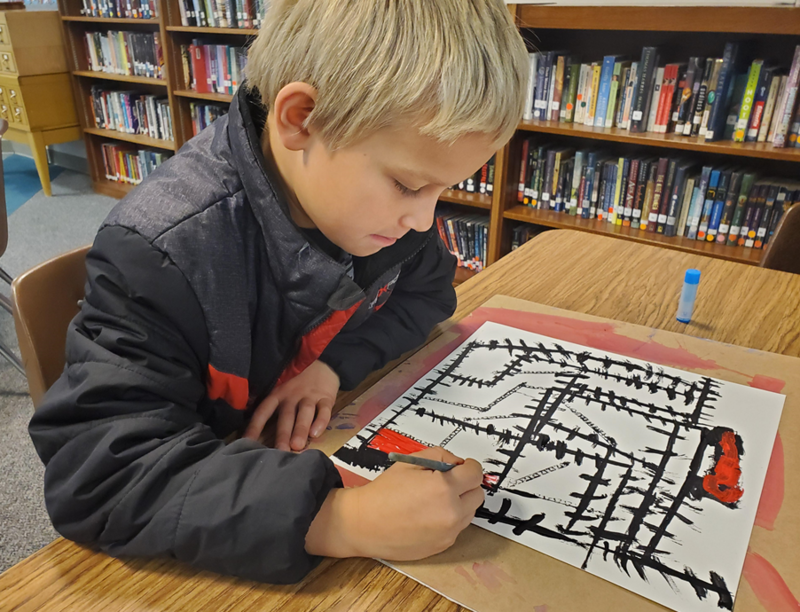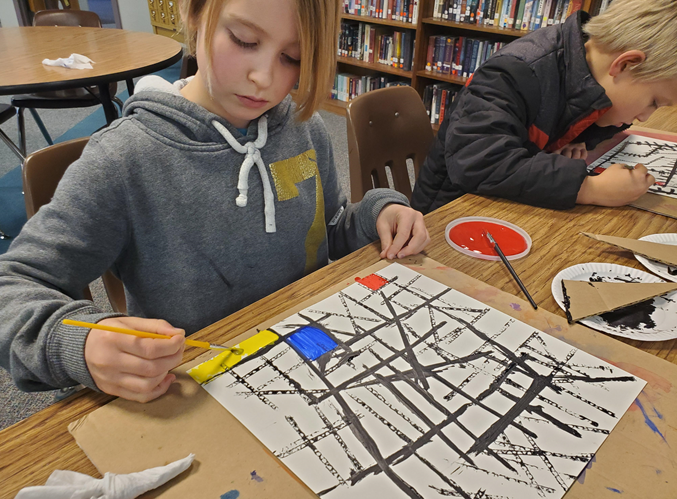 ---
Piet Mondrian, was a Dutch painter and theoretician who is regarded as one of the greatest artists of the 20th century.
Please be sure to visit Waitsburg School District Facebook page for photos of student artists at work!
We can visit Carnegie Picture Lab by clicking here.