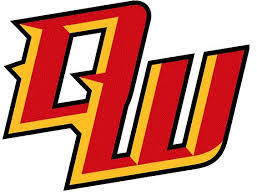 Athletic Success News
Dr. Jon Mishra
Thursday, May 09, 2019
Two DW Track and Field Athletes (Mason and Kirsten) will travel Friday May 17th to Quincy High School to compete for a chance to compete at the 2019 WIAA 2B State Track & Field Meet in Cheney on May 23, 24 & 25.
Two DW Golf athletes qualified for the District 5/6 Golf Tournament Monday May 13th @ Sun Willows. Moving on to the district tournament will be Ashton Phinney and Elijah Talbot. Samantha Davis earned a spot as an alternate to the girls tournament.
The D-W Softball team will play Friday May 10th at the TRAC in Pasco at 3:00 PM & 5:00 PM.
Go DW!