Preston Hall Middle School parents and students are invited to our Open House & Ice Cream Socials, taking place by grade level on August 22-24. 🍦 Monday, August 22 at 7:00 p.m. - 6th Grade 🍦 Tuesday, August 23 at 7:00 p.m. - 7th Grade 🍦 Wednesday, August 24 at 7:00 p.m. - 8th Grade Read more at
www.waitsburgsd.org/article/799324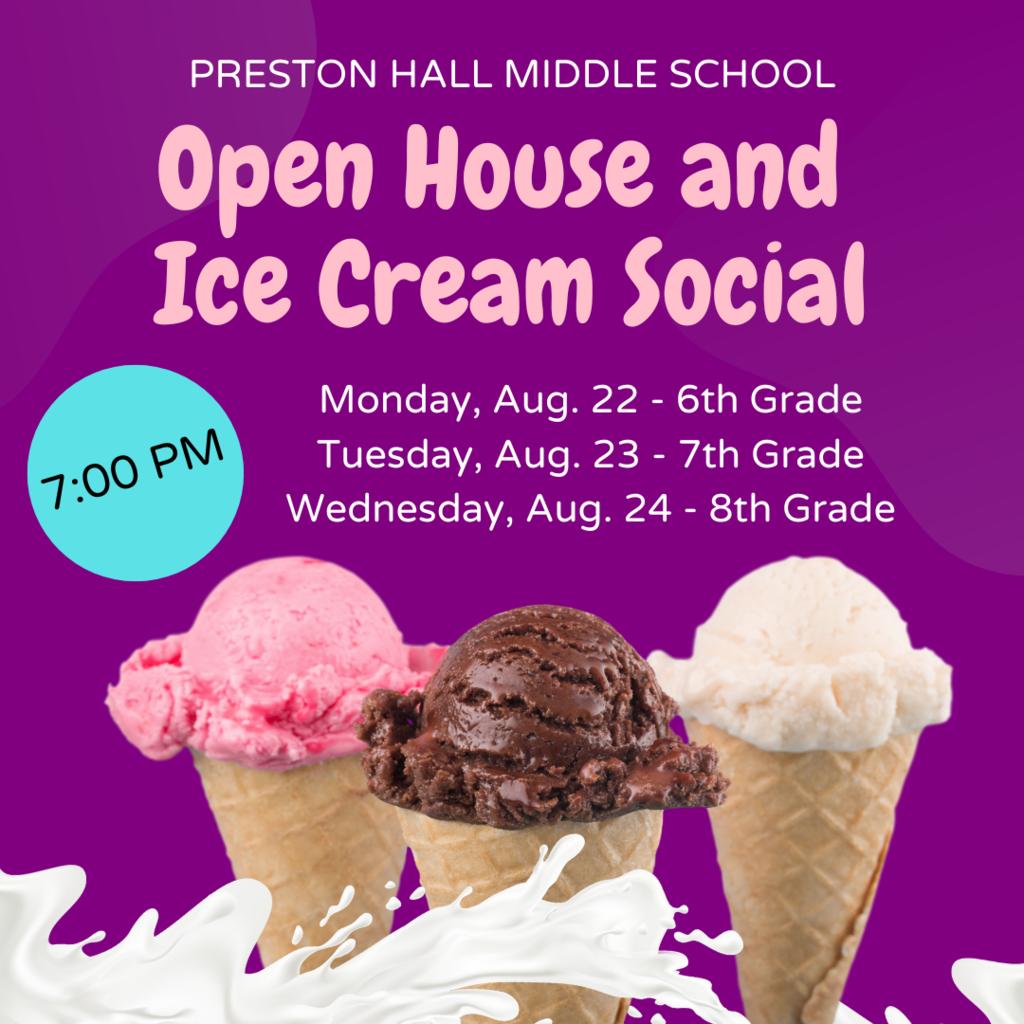 It's time for Fall Sports! Online registration for DW high school fall sports is now open. Follow the link below and login (if you created an account for last year), OR create a new account, then complete the required information:
www.familyid.com/organizations/dayton-waitsburg-wolfpack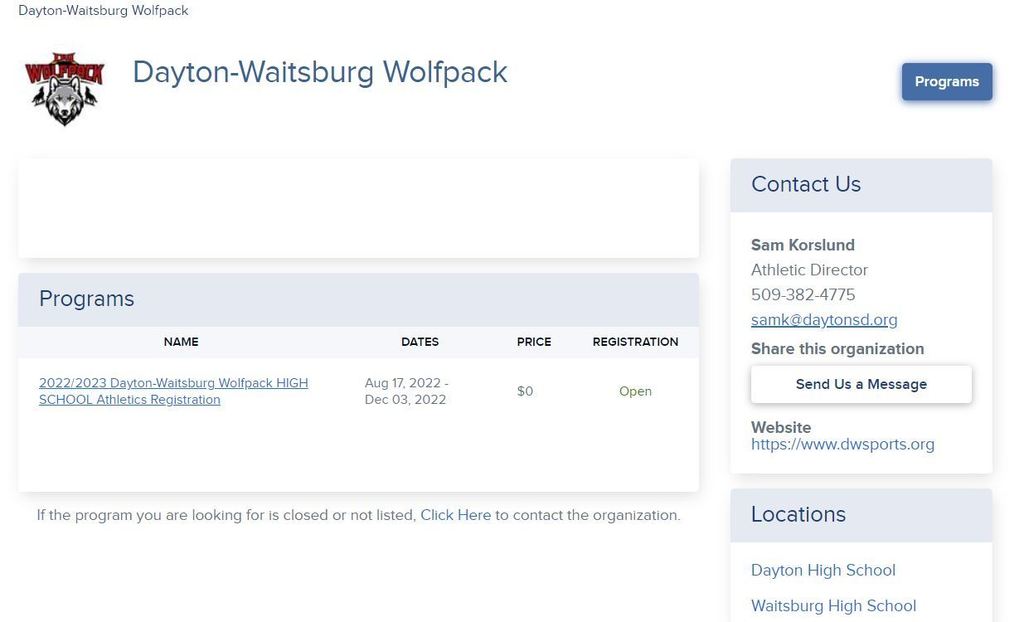 Free Preschool Summer Camp! Children ages 3-5 registered for Waitsburg Preschool are invited to Summer Camp, taking place from 9:00-11:00 AM, August 15th – 18th. For more info, contact Eleanora Montgomery at
emontgomery@waitsburgsd.org
or 509-337-6461 ext. 1170.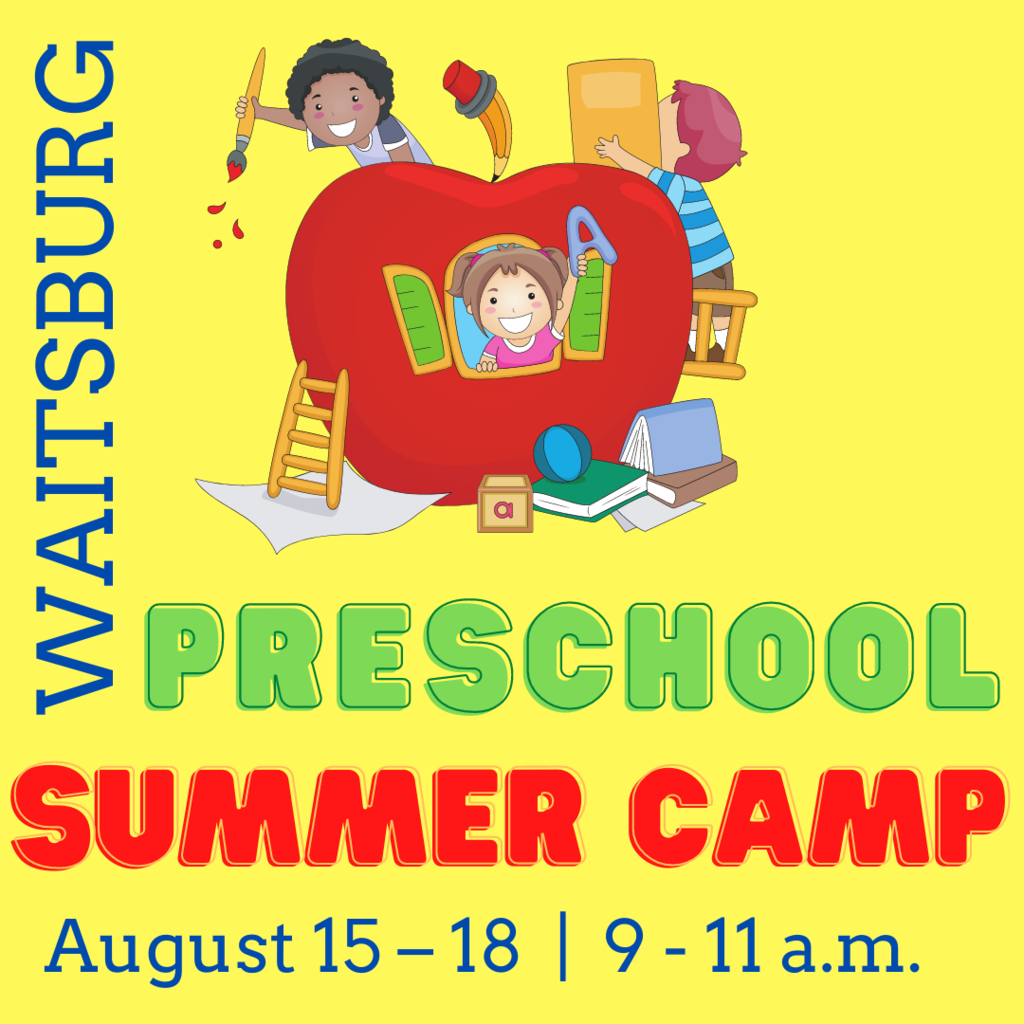 Is your child starting kindergarten this fall? Waitsburg Kindergarten Camp will take place from 9:00-11:00 AM on August 15th-18th. We will get students comfortable in the classroom, teach them expectations, and have some FUN! For more information and to register, please contact Jamie Trump at
jtrump@waitsburgsd.org
.
We're grateful for partnership and collaboration with local law enforcement! This week, the Walla Walla County Regional SWAT Team visited Waitsburg schools to conduct training and drills.

DATE CHANGE ON REGIONAL SWAT TEAM VISIT: Waitsburg Families- There has been a change of date for the WW County Regional SWAT team visit to our campus. The new date that they will be at WHS is Tuesday, July 19th. The times will remain the same; 7:30 am - 3:00 pm.

Waitsburg Families- On Monday, July 18th, the Walla Walla County Regional SWAT team will be conducting drills at Waitsburg High School beginning at 7:30 am through 3:00 pm. There will be SWAT vehicles on the High School campus while they are here. Please be mindful that the high school building will be closed that day while drills are being conducted. If you have any questions, please contact the main office at 509-337-6301 or email Mark Pickel at
mpickel@waitsburgsd.org
.
The Waitsburg Community Safety Forum has been rescheduled for Monday, August 22nd at 6:00 PM at Waitsburg Elementary School. School families and community members are invited to join us to: * Learn from the Threat Assessment team of the Regional Safety Center * Dialogue and Q&A on current safety measures in place, as well as identifying ways to improve safety in our schools
***SAFETY FORUM POSTPONED*** Waitsburg School District regrets to announce that we must postpone our Community Safety Forum, originally scheduled for tonight (June 27) at 6:00 PM. Tonight's event is being cancelled due to an unexpected health concern that arose; however, we WILL be rescheduling the Community Safety Forum for another date later this summer. Please look for more information coming soon on the date and time for the rescheduled event.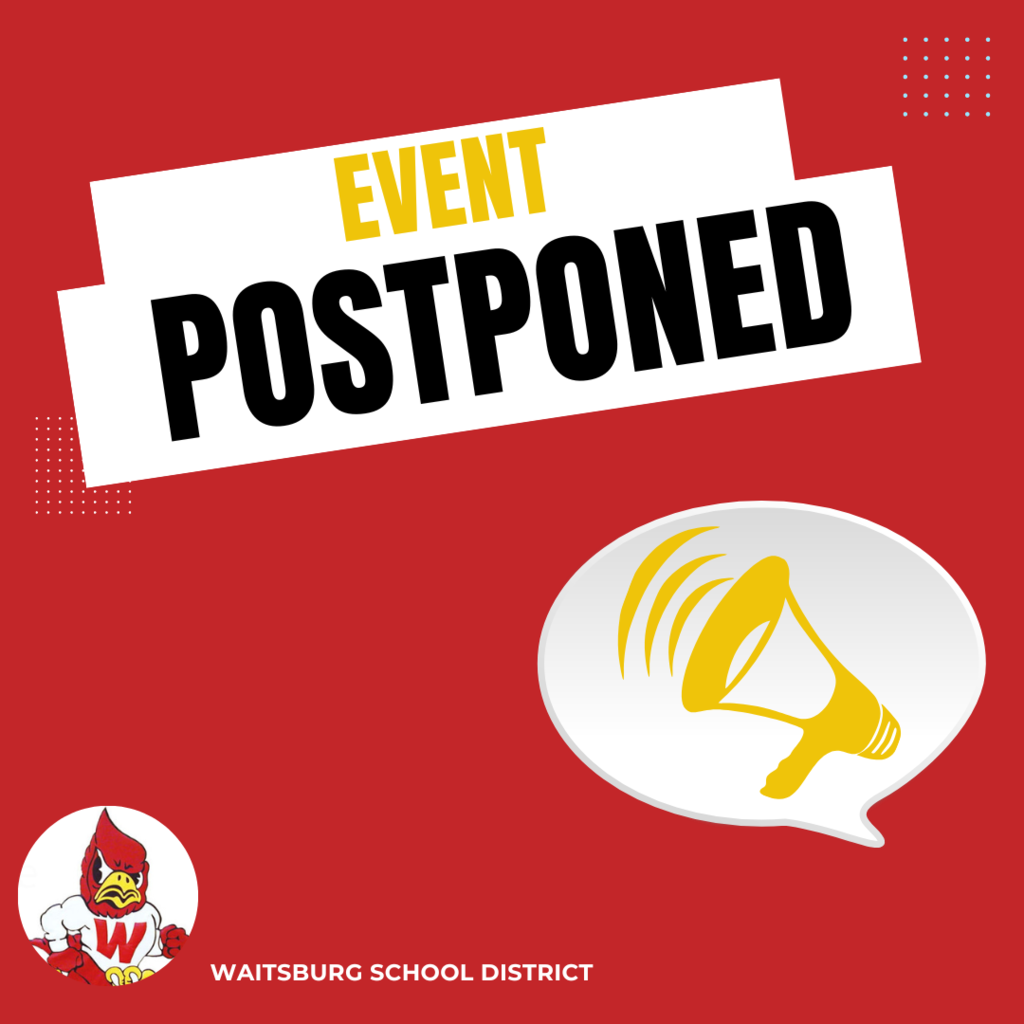 Reminder: Tomorrow, June 15th is our last day of school. All students will be released at 10:30 am, buses will leave shortly after. Have a great summer!
The Waitsburg 8th Grade Promotion Ceremony is TONIGHT, June 14th at 7:00 PM. Parents of 8th graders should have your student arrive at the WHS Auditorium by 6:30. We can't wait to see you!
FREE meals are available to children age 18 and under from June 27 through July 29 through the Summer Food Program in Waitsburg! Mondays-Fridays Breakfast served from 8:30-9:30 AM Lunch served 11:30 AM - 12:30 PM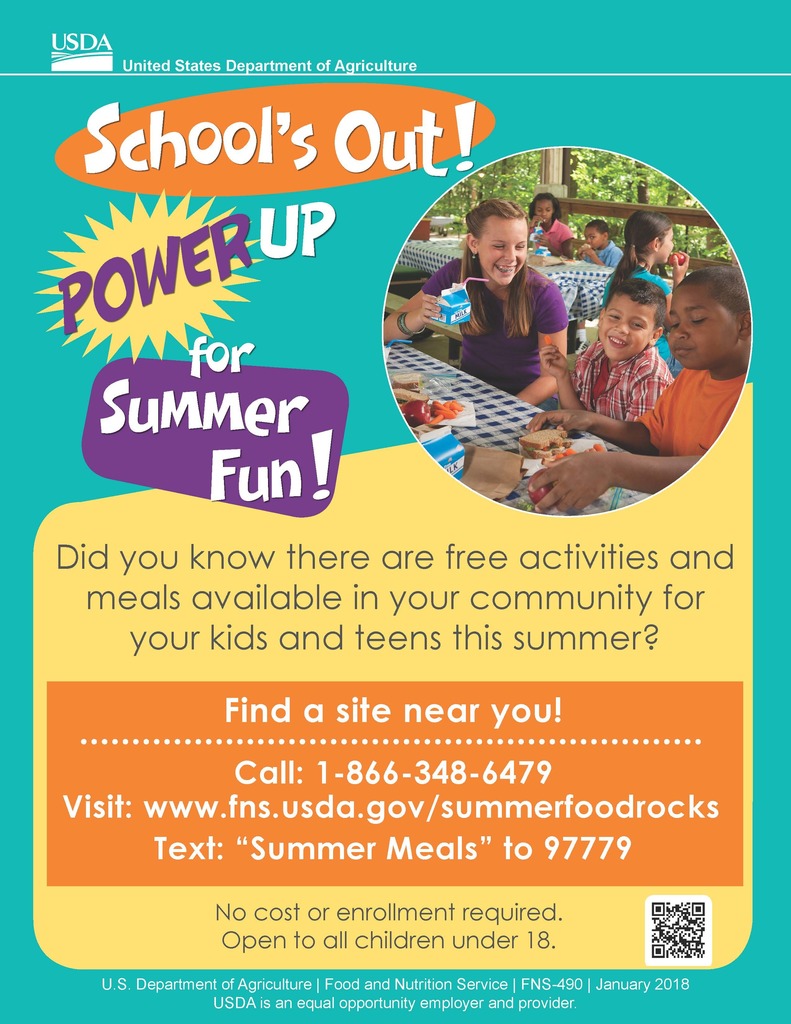 Earlier today we were notified of a Facebook post. We are aware of this post and have taken measures to address the concerns identified by the author. Law enforcement has been notified and we are working together. Waitsburg School District will run on time tomorrow with regularly scheduled classes. We will continue to be present for our students before school, during recesses and lunch, and after school. Our staff work hard to ensure the safety of our students. If you have any questions or concerns, please reach out to Mrs. Wooderchak if your child attends middle/high school or me if your child attends the elementary school. Sincerely, Mark Pickel Superintendent/Elementary Principal
Waitsburg School District wishes to clarify our position regarding the Dayton-Waitsburg Athletics Combine. Rumors have been circulating recently that the DW Athletics Combine will be dissolving. Please note that no formal action has been taken by either Waitsburg or Dayton School Districts to dissolve the athletics combine. The DW Athletic Director, Sam Korslund, will present his report as a discussion item during Dayton School District's May 18th school board meeting. This will be a discussion item with POSSIBLE action. The Dayton School Board meeting is open to the public and begins at 6:00 PM on Wednesday, May 18th.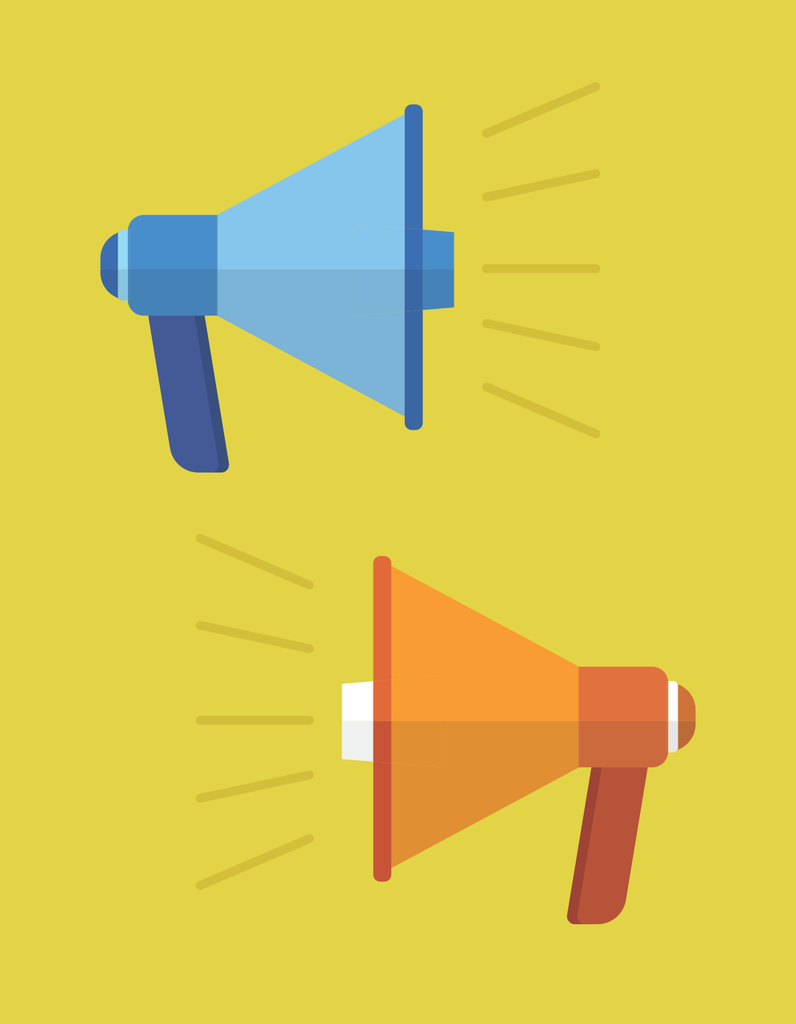 REMINDER: Waitsburg Elementary Spring Music Program - Thursday, May 5th at 6:30 PM in the WHS Gym.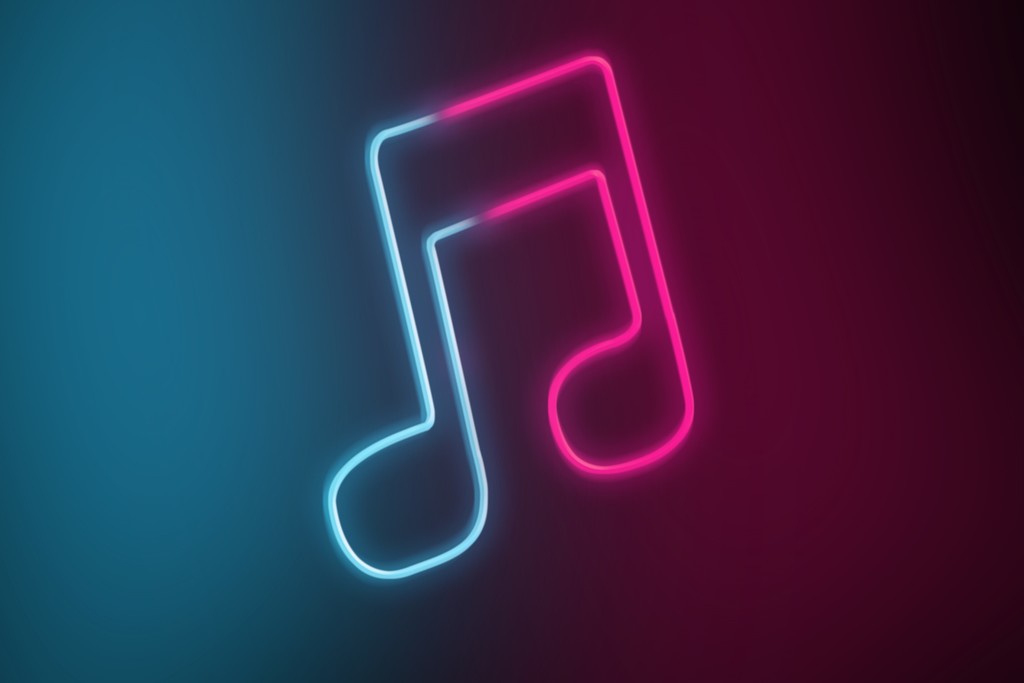 Our Waitsburg School District 2022-2023 calendar is online now. Visit our website to view the calendar at
www.waitsburgsd.org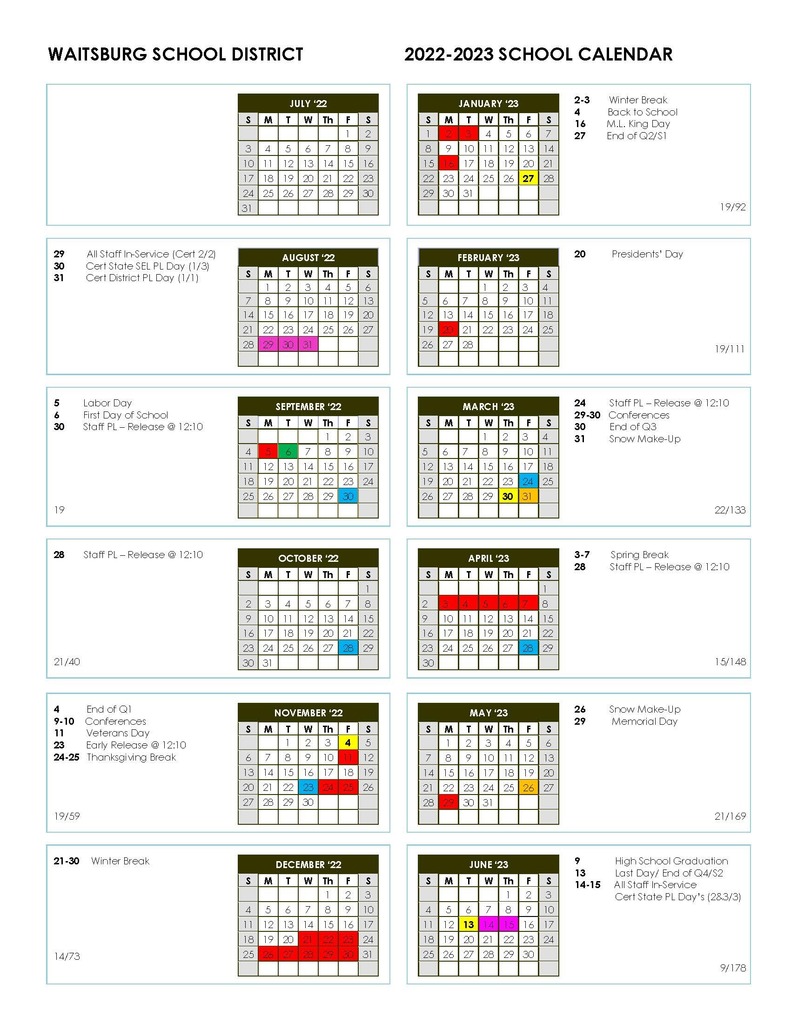 Waitsburg will have concessions open for the high school baseball home games on April 2nd, 16th and 30th.

Reminder: This Wednesday, March 16th is an early release at 12:10 for all students.
**Mask Requirement Date Change** The last day for Washington's indoor mask mandate is March 11th. When students return to school on Monday, March 14, masks will be optional in our school buildings and on school buses. Read more at
https://www.waitsburgsd.org/article/670955