New Year - New Schedules for 6th-8th grade. Due to changes in staff at Preston Hall Middle School, students' class schedules will change slightly when they return from winter break, beginning January 4, 2023. Read full details at
https://www.waitsburgsd.org/article/930353
.

Waitsburg School District is running ON TIME today, December 6th, 2022. Doors open at 8:00 am for breakfast and school starts at 8:30 am.

Waitsburg School District is on a 2 hour delay, Monday, December 5th, 2022. Doors will open at 10:00 am and classes begin at 10:30 am. There is no AM Preschool today.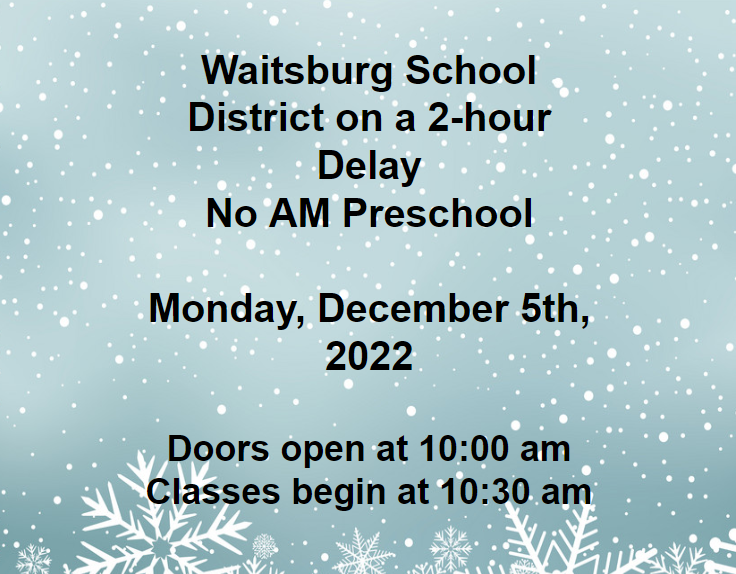 The Waitsburg School Board of Directors is seeking feedback from community members as well as students and parents/guardians of the Waitsburg and Dayton communities regarding your thoughts and interests in the future of the Dayton-Waitsburg athletics combine. Please take this brief survey before 5PM on Dec. 8th. (One response per person please!) Thank you.
https://forms.gle/xdcUDYnk237s4Xyq5

Nov. 29 Secure and Teach At approximately 1:20 p.m. on Tuesday, November 29th, all Waitsburg school buildings were placed in a Secure and Teach (modified lockdown) due to concerns of a possible external threat. The Walla Walla Sheriff's office was contacted, responded, and was onsite. When it was determined no threat was present, students returned to a regular class schedule. The modified lockdown was lifted at 2:00 p.m.
A reminder from the Cardinal's Nest: There will be no after school Art/Science class next week due to Thanksgiving break. We will start back up on Tuesday, November 29.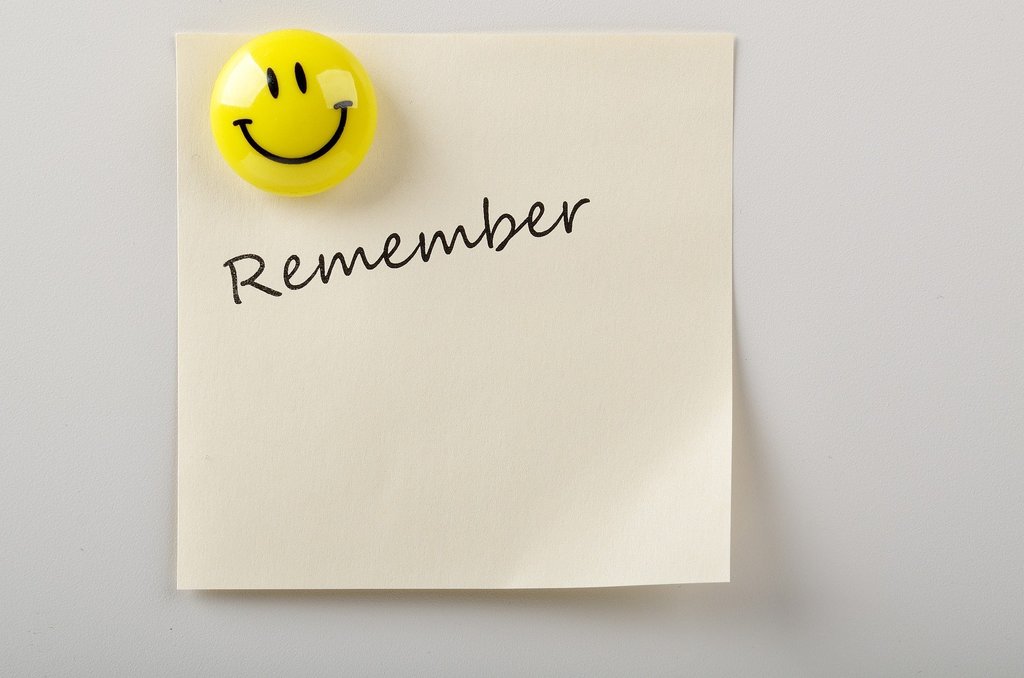 ​Winter weather is fast approaching. When a decision is made to delay or cancel school in Waitsburg School District, we will make announcements via the multiple communication platforms beginning at 6:00 a.m. Read more here:
www.waitsburgsd.org/article/905062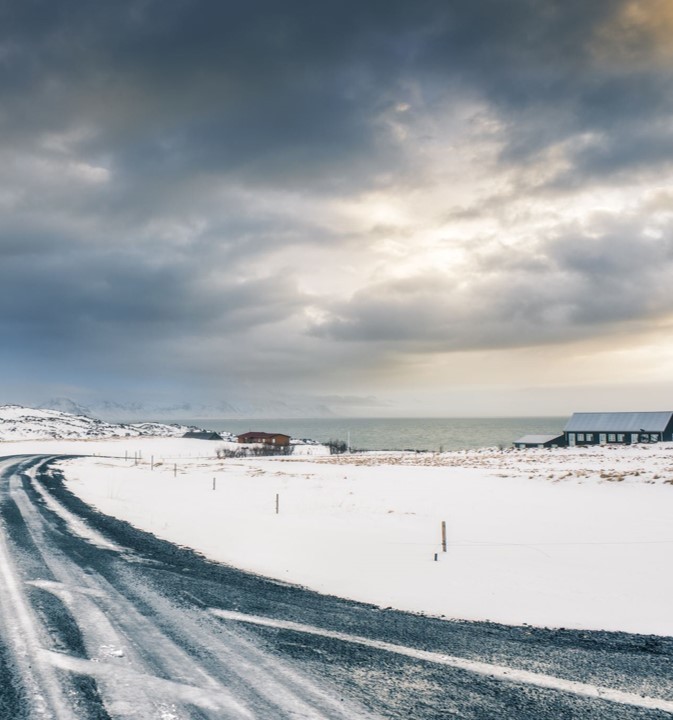 Waitsburg School District invites all local veterans in our community to join us for our Veterans Day Assembly on Thursday, November 10th beginning at 1:00 PM in the Waitsburg High School Gym. Please join us for refreshments as we honor our community's veterans for their service.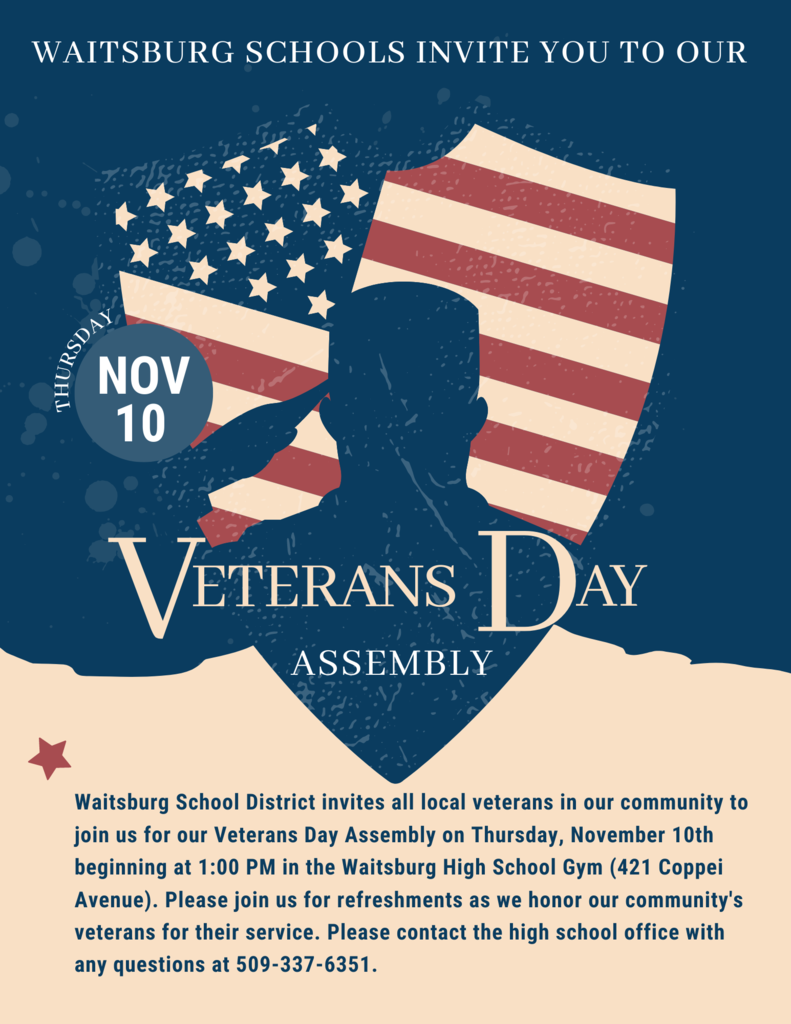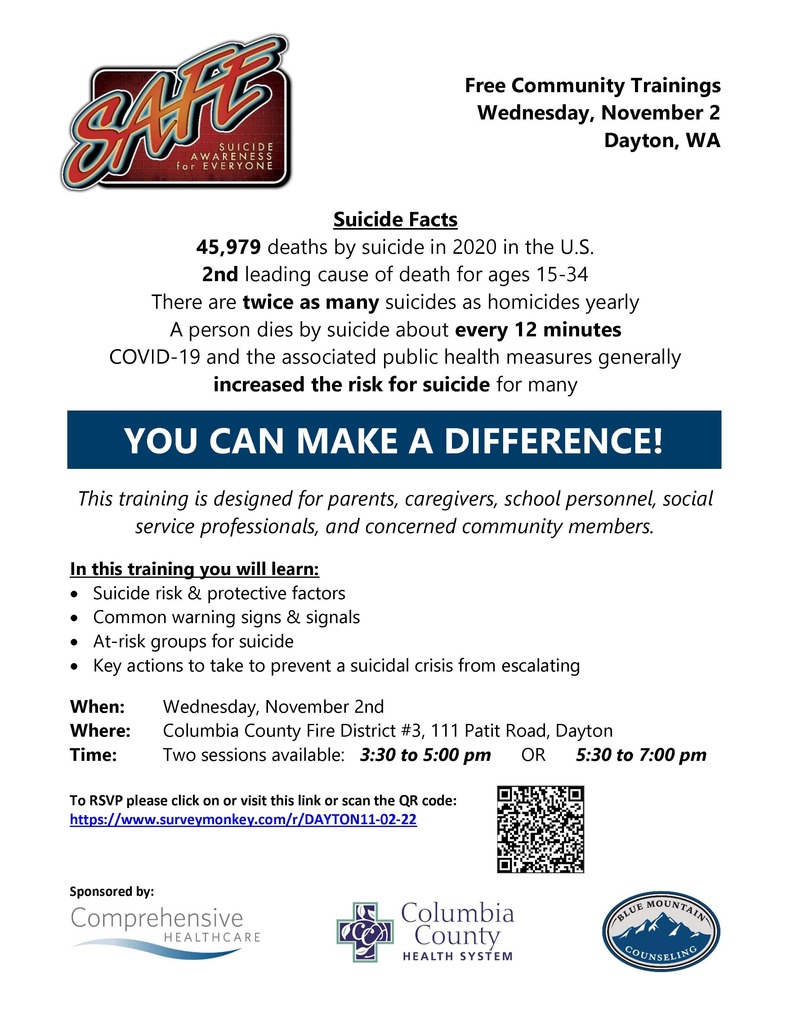 Register now for the Suicide Awareness for Everyone (S.A.F.E.) training on Wednesday, November 2nd. There are two time options to attend this FREE training: 3:30-5:00 pm or 5:30-7:00 pm. Please read full details at
https://www.waitsburgsd.org/article/886088
Waitsburg-Dayton Alumni: Support your seniors at the October 28th game vs. River View! The game starts at 7PM. Wear your letterman jacket to Senior Night and be entered to win a Wolfpack prize! A prize also will be given to the oldest letterman jacket.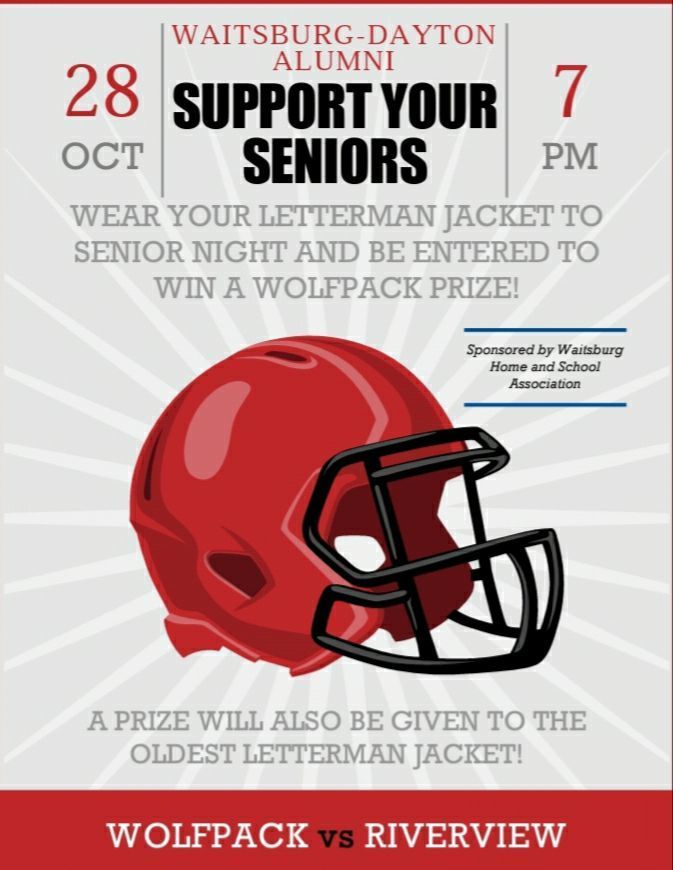 Get ready for the Preston Hall Halloween Walk-A-Thon! All are welcome to attend the event and cheer our students on from the bleachers as they will be dressed in costumes and the event will be festive. Pledge or donate to a walker today! More at
www.waitsburgsd.org/article/877586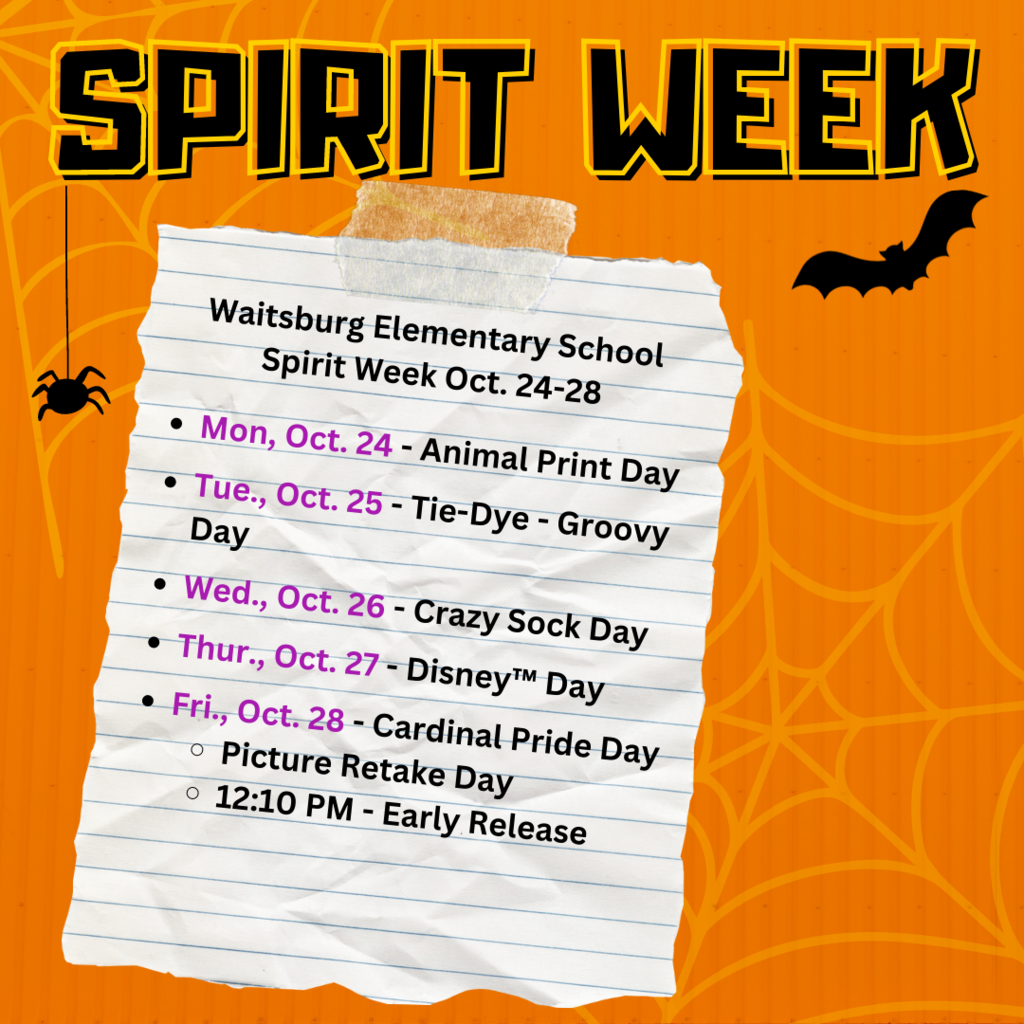 Registration is open for the 2022-23 Cardinals' Nest! Waitsburg School District is pleased to offer an After School Art and Science enrichment program for students in 1st-8th grade at the Cardinal's Nest. The program runs Tue-Thur each week starting Oct. 4th. Read complete details and register at
www.waitsburgsd.org/page/cardinal-nest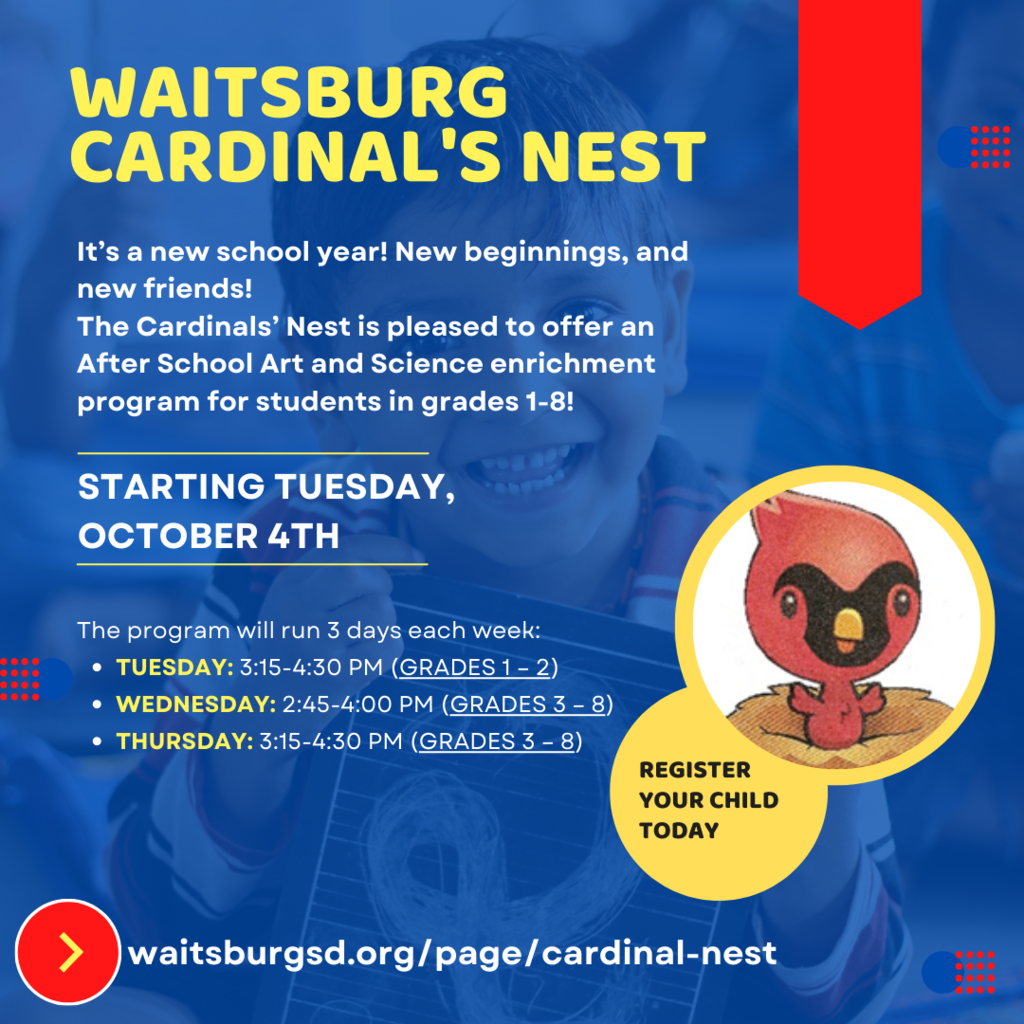 Middle School football and volleyball practices will begin on Wednesday, Sept. 7. (Football will practice in Dayton and Volleyball in Waitsburg.) The practice bus leaves from behind the Dayton gym at 3:30 PM, then will turn around and leave the Waitsburg gym to return to Dayton at about 3:45 PM. Practices will last from 4-6 PM. Contact Sam Korslund for more info at 382-4775 x. 239. Make sure to watch
https://dwsports.org
.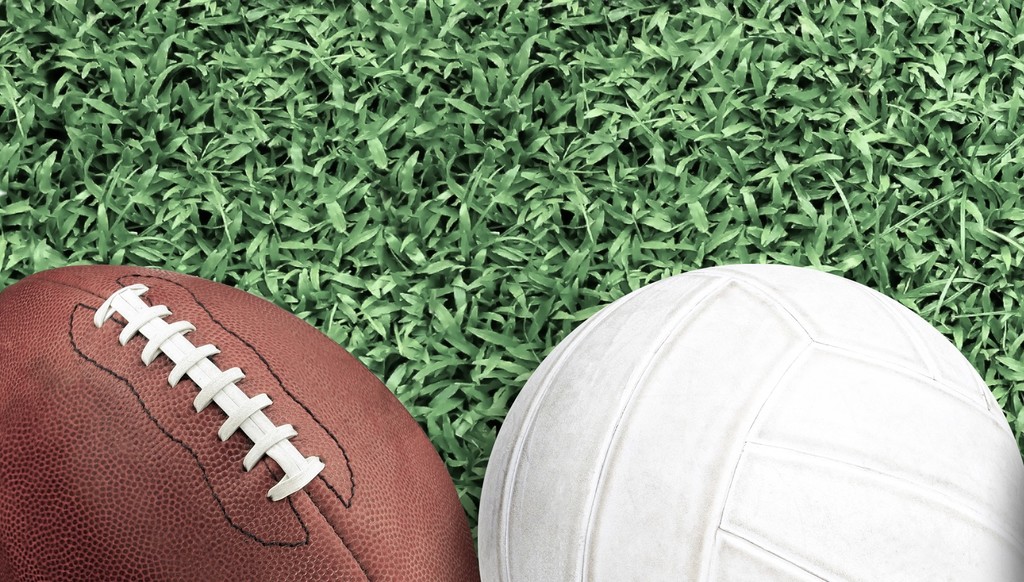 Thank you to everyone who attended the WSD Community Safety Forum last week! Slides from the presentation are available at
www.waitsburgsd.org/page/health
. We will provide school safety updates throughout the school year.
We hope to see you at next week's WSD Community Safety Forum, taking place at 6:00 PM on Monday, August 22 at Waitsburg Elementary School.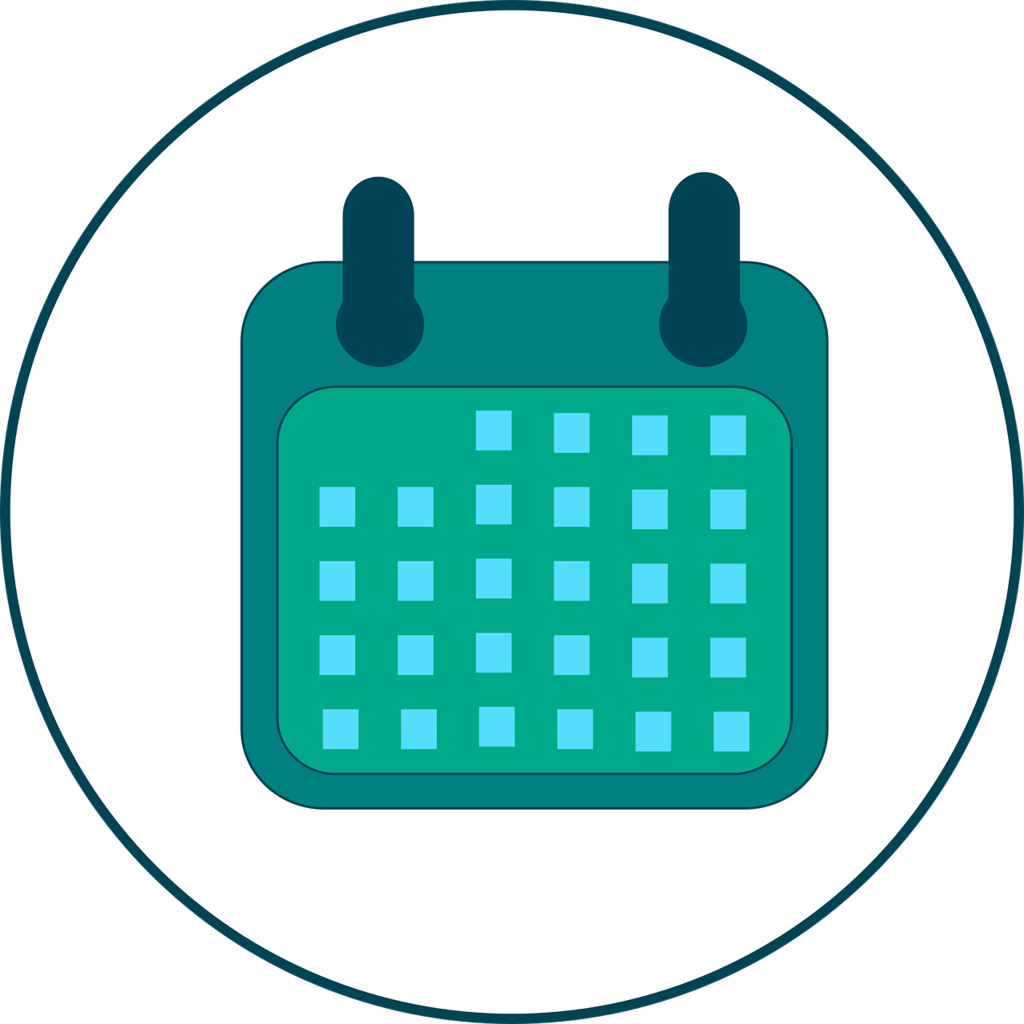 Preston Hall Middle School parents and students are invited to our Open House & Ice Cream Socials, taking place by grade level on August 22-24. 🍦 Monday, August 22 at 7:00 p.m. - 6th Grade 🍦 Tuesday, August 23 at 7:00 p.m. - 7th Grade 🍦 Wednesday, August 24 at 7:00 p.m. - 8th Grade Read more at
www.waitsburgsd.org/article/799324