Enjoy the final 20-21 edition of our WHS student newsletter, "The Cardinal," online now at
https://bit.ly/3xI9gNz
. Great job to our student journalists!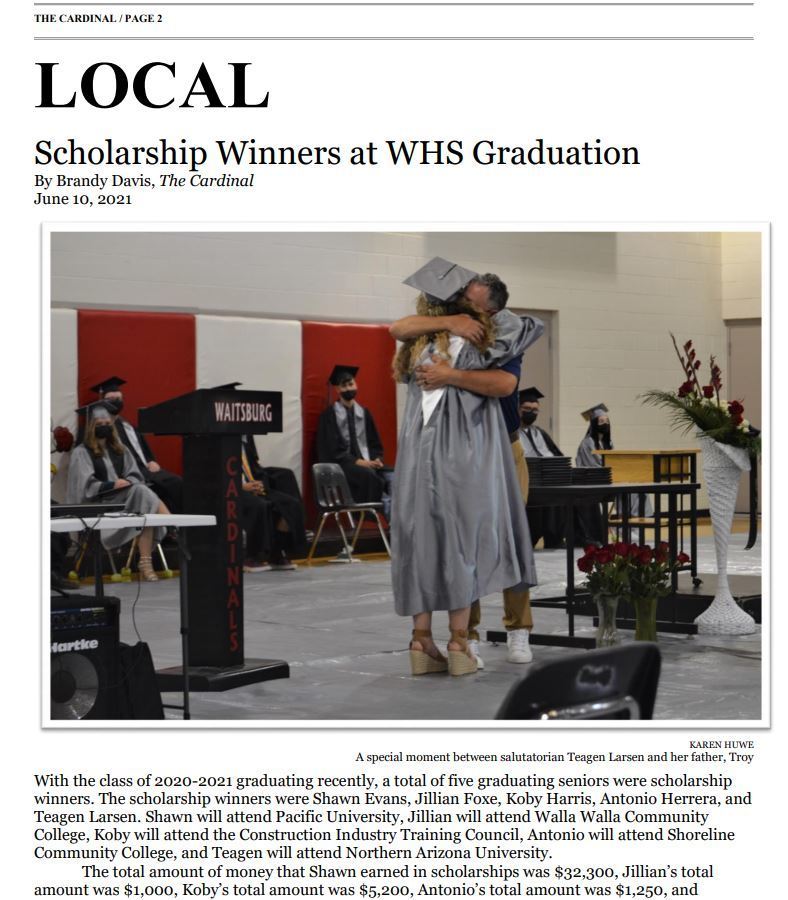 Make sure to turn in your Dayton-Waitsburg Volleyball Camp registration forms by June 23rd! Registration forms can be returned to the Waitsburg High School office until 3:00 PM today (June 22), or at Preston Hall between 8AM-3PM tomorrow (June 23). The Volleyball Camp is open to girls in 5th -12th grade. Read the flyer below for more info.

Congratulations to our Boys Basketball team for qualifying as the #2 seed from the East in the District playoffs! We will be hosting Kittitas in the first round on Wed., June 16 at 6PM. Pending the results of our game and the Cle Elum/Mabton game the same night, we may host another District game on Thur., June 17.

The Cardinals' Nest is pleased to offer 4 weeks of FREE hands-on art and science activities this summer! Register now for the Cardinals' Nest Summer Program, taking place June 28th-August 12th. Sessions are Monday to Thursday, 9:00-10:45 a.m. Read more and find the registration form at
https://www.waitsburgsd.org/article/476818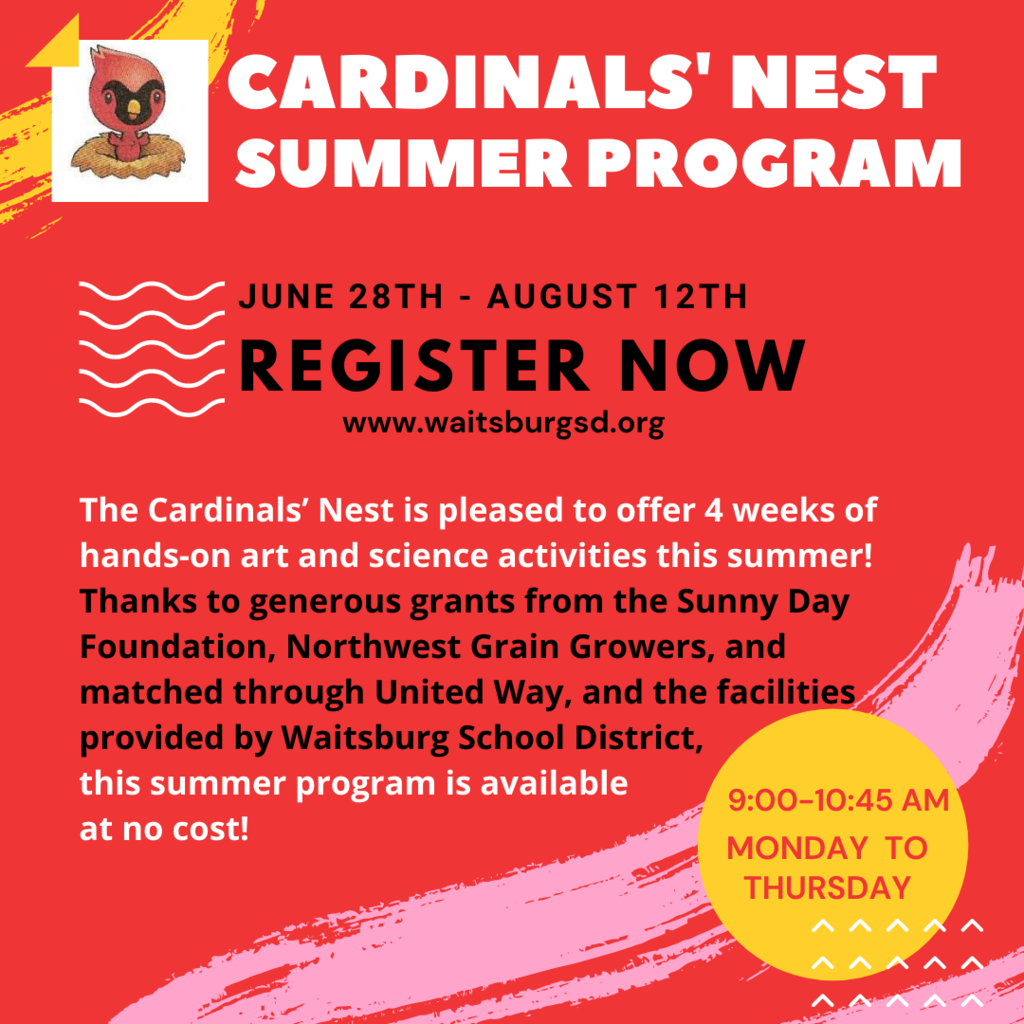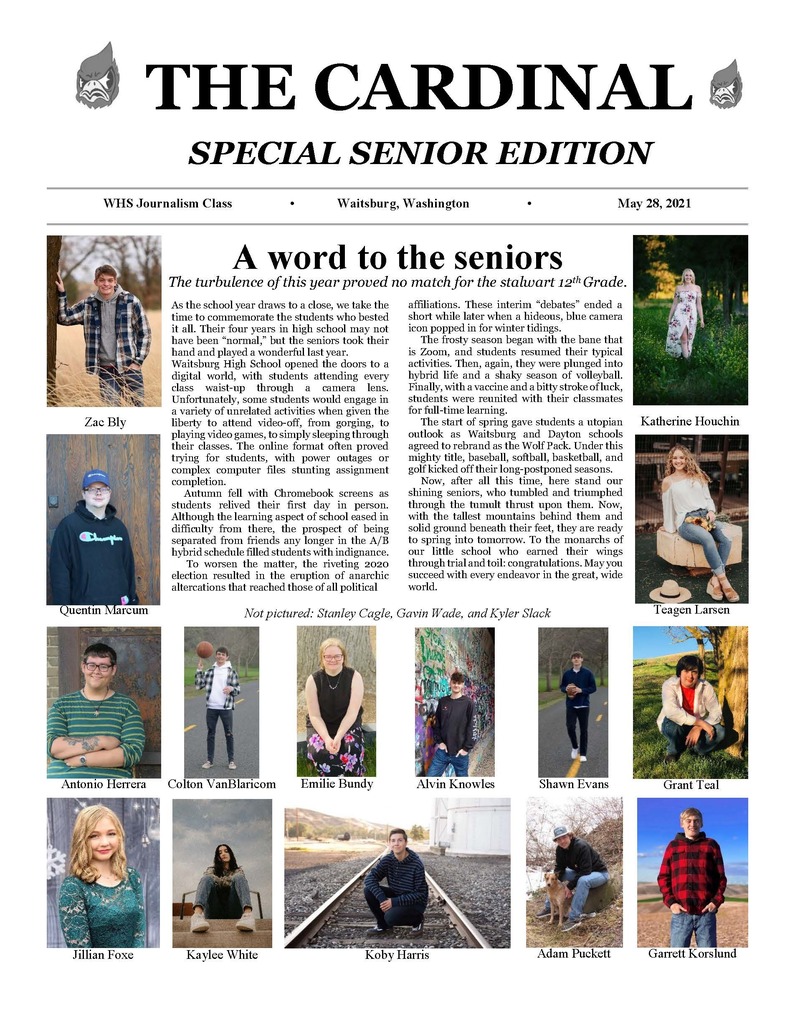 Meals are available for elementary students each day. If you wish to order a meal for your elementary student, please email Susan Wildey (
swildey@waitsburgsd.org
) the night before. Please include the student(s)' name in your email. Meals can be picked up daily between 9:00-10:00 AM at the loading dock door on Academy St. (please ring door bell). One breakfast and one lunch will be provided per student per pick up.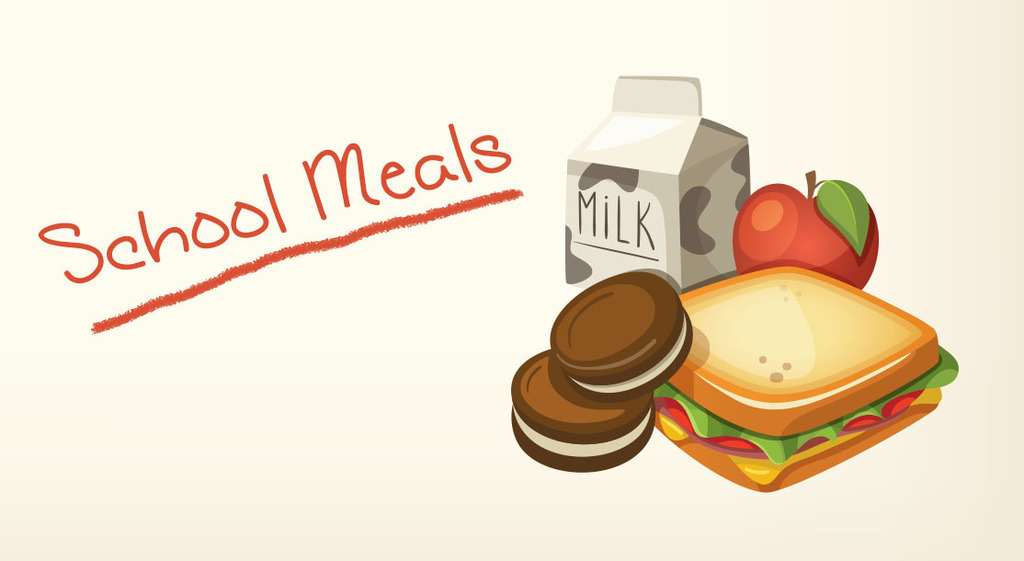 Effective immediately, we are closing Waitsburg Elementary School to in-person learning and switching to remote learning for the remainder of the school year. All students in preschool through 5th grade will switch to remote learning from home effective Tuesday, June 1st through the remainder of the school year. This closure comes after a drastic increase in COVID cases in Waitsburg elementary students and staff, resulting in multiple exposures and close contacts. Read more at
https://www.waitsburgsd.org/article/472544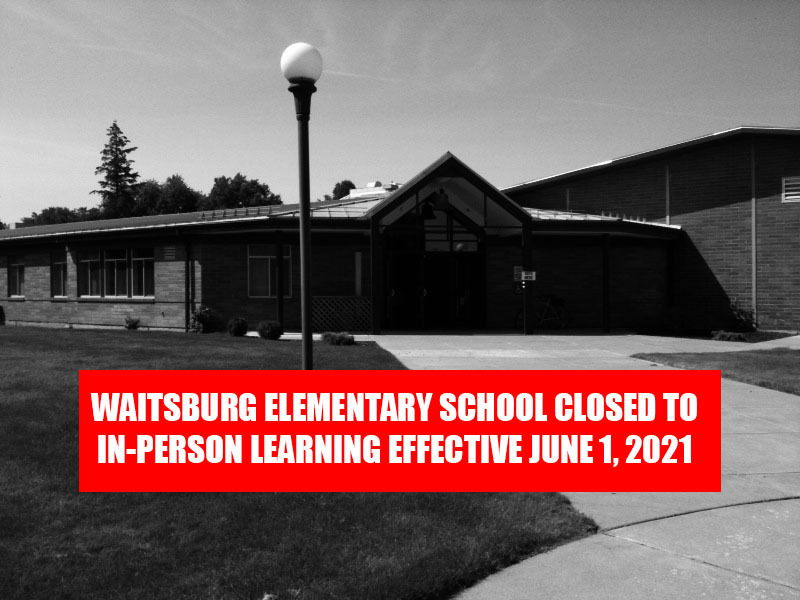 **CORRECTED INFO** The WW Health Department will be offering both the Pfizer AND the Johnson & Johnson vaccines at the May 19th clinic at Waitsburg High School. More details at
https://www.waitsburgsd.org/article/463689

**COVID-19 Vaccination Clinic Available to Waitsburg Students Ages 12+ on May 19th.** Walla Walla Health Department is hosting a vaccination clinic to provide FREE COVID-19 vaccines to any interested Waitsburg students ages 12 and older. The vaccine clinic will take place on Wednesday, May 19 from 2:00-4:00 PM in the Waitsburg High School gymnasium. The COVID-19 vaccine is NOT required for students. If you are interested in the May 19th clinic, please read details at
https://www.waitsburgsd.org/article/463689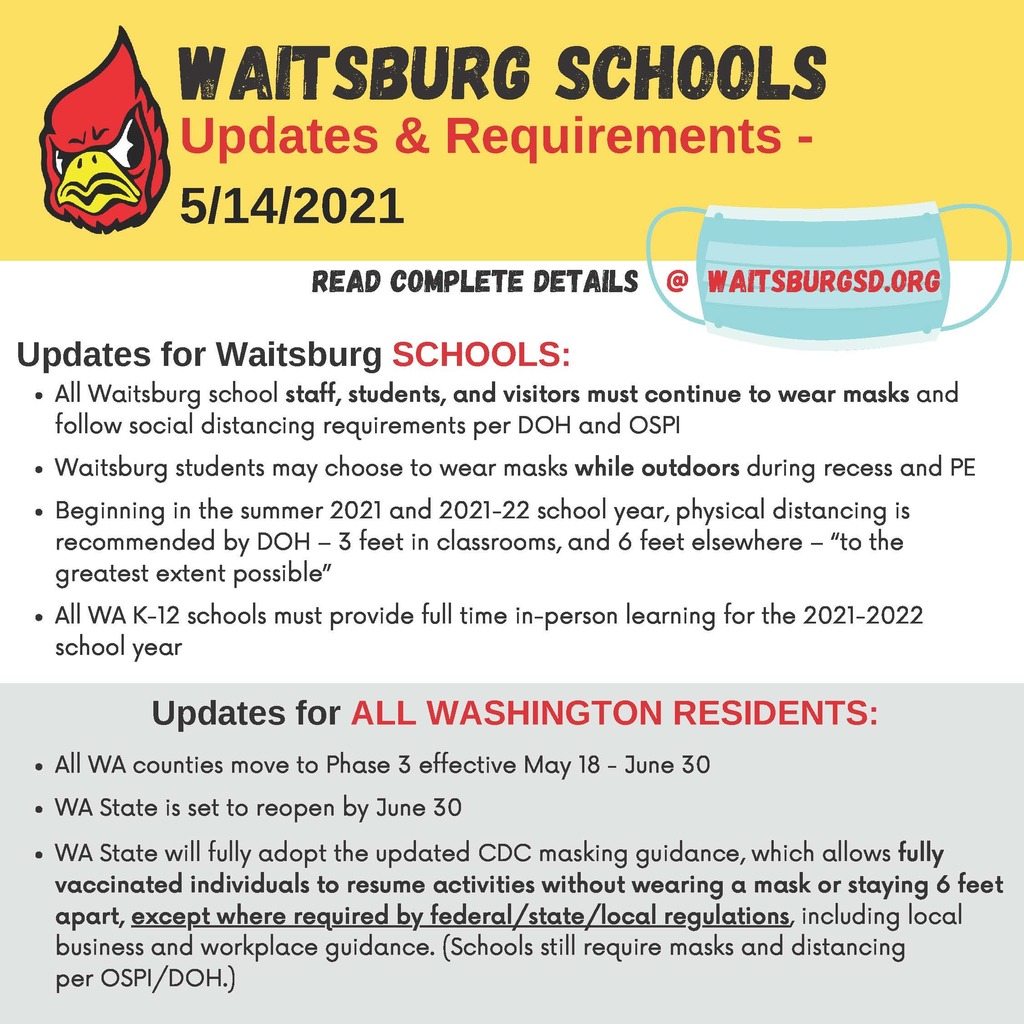 There are a lot of things happening in our schools as we head into the final weeks of the school year. Read about important upcoming dates for students and families in Waitsburg at
https://www.waitsburgsd.org/article/459257

We're seeking Waitsburg parent feedback. Your input is crucial, and we want to know what you observe as our district's strengths and our opportunities for growth. Please take a few moments to complete this online survey developed by the Center for Educational Effectiveness:
https://bit.ly/2RuMMzV
The survey is open now through May 24th. Thank you!

Winter Sports Parent Meeting - May 2nd The "Winter" school sports season begins May 10th and is scheduled to run through June 19th. This will include girls and boys high school basketball and cheerleading. The Dayton-Waitsburg Wolfpack will be hosting a PARENT MEETING in the Dayton High School auditorium on Sunday, May 2nd at 5 PM. The meeting provides an opportunity for coaches to communicate with players and parents to set the expectations for the season, provide practice and game schedules, and to make sure everyone gets clearance paperwork completed. Please contact Sam Korslund, DW Athletic Director, at (509) 382-4775 x. 239 with any questions.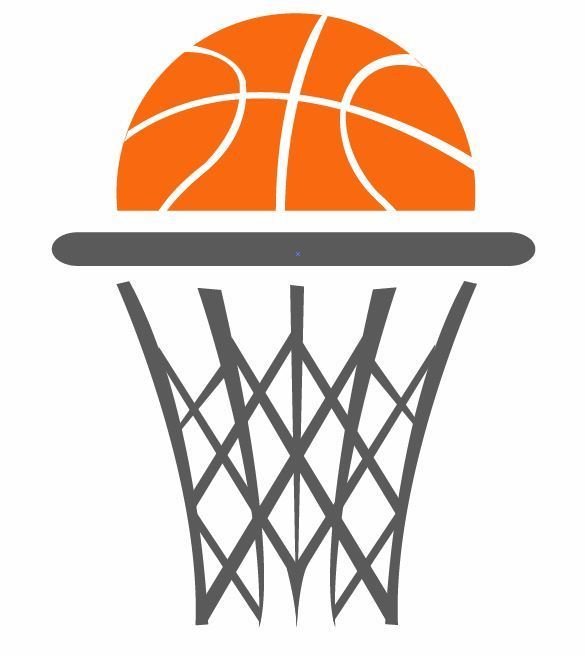 The softball game vs. Cle Elum, originally scheduled for Thursday, April 29th, has been cancelled and will not be made up due to scheduling conflicts.

**Reminder** Next week will be an early-release day on Wednesday, May 5th (half-day in-service). Students will be released at 12:10 PM.

We've made it to the end of our first week back to full-time in-person learning! As we continue adhering to the DOH and CDC requirements for Washington's schools, please remember to follow the three W's: WEAR a mask, WASH your hands, and WATCH your distance. Read more here:
https://www.waitsburgsd.org/article/446519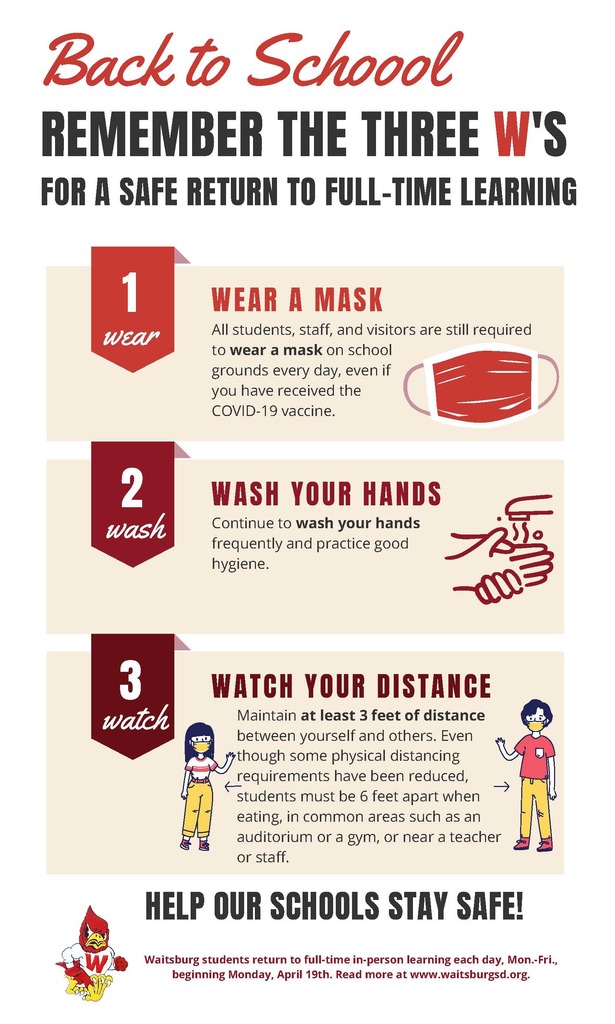 Class picture day is April 28th! Make sure to get your order forms in on or before the 28th if you would like to place an order with Leo's Photography. Read more details here:
https://www.waitsburgsd.org/article/443545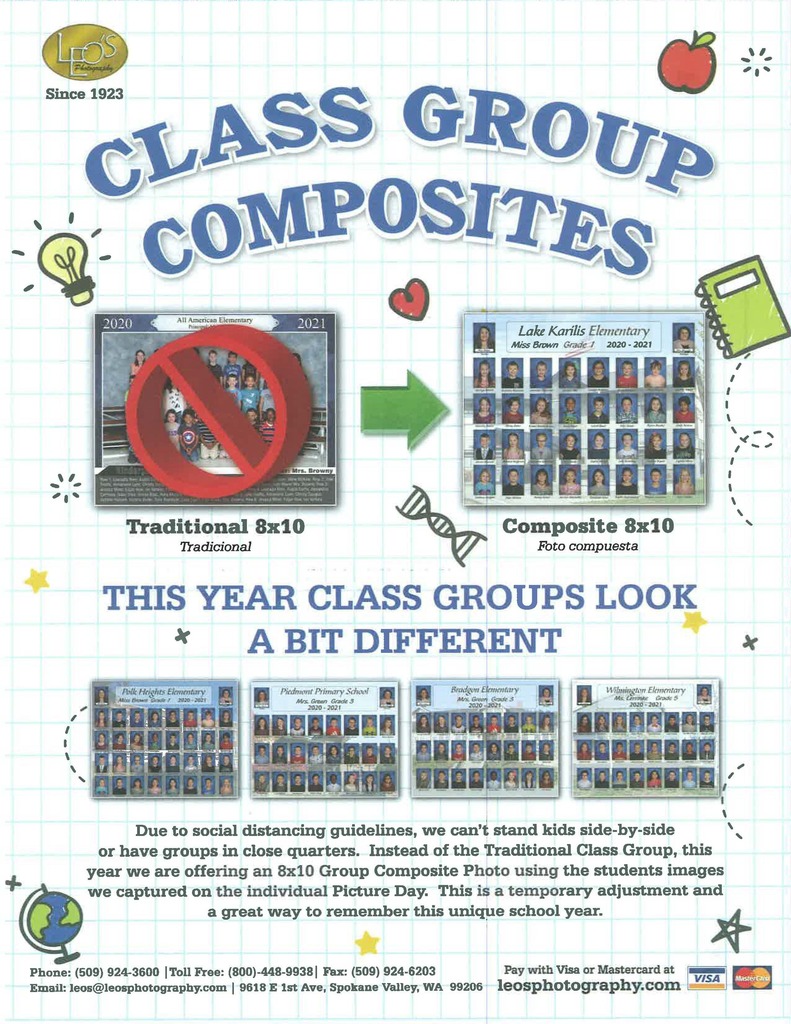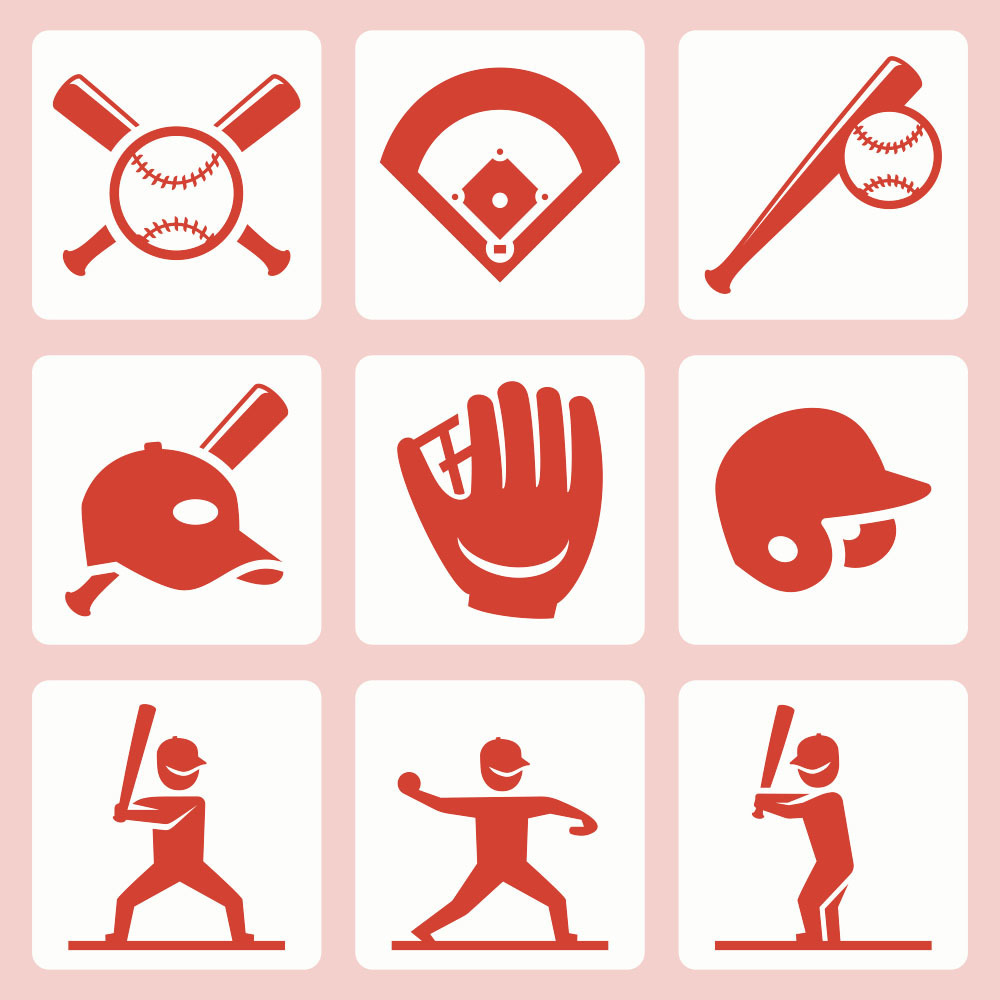 We're so excited to see students back in-person FULL-TIME next week on Monday, April 19th! School begins at 8:30 AM each day. On Wednesdays only, school will get out 20 minutes early at 2:40 PM (early release for collaboration, staff meetings, and professional development). School gets out at 3:00 PM on all other days. Remember the 3 W's: Wear a mask; Watch your distance; and Wash your hands. We'll see you April 19th!