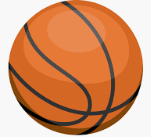 DW Middle School Girls' Basketball
Hannah Peterson
Monday, December 16, 2019
D-W Middle School Girls' Basketball
Practice Schedule
Thursday, January 2: 3:00-5:00 p.m.
Friday, January 3: 3:00-5:00 p.m.
Saturday, January 4: 9:00-11:00 a.m.
Beginning Monday, January 6 practices will be after school 3:45-5:45 p.m.
Every Saturday beginning January 4 practices will be 9:00-11:00 a.m.
All games and practices will be in the Dayton High School gym. Bus times to be announced soon.
All required paperwork must be completed and turned in to the D-W Athletic Director prior to participation.