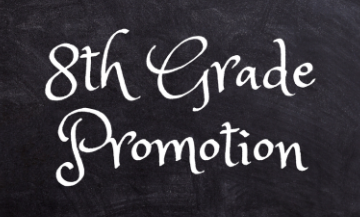 8th Grade Promotion
Hannah Peterson
Thursday, May 07, 2020
Good morning, Everyone.
Letting you know that we will have an 8th grade promotion event on June 1, 2020.
Mr. Spiess and I are working closely together to insure all restrictions are met per the state of Oregon. Any questions or concerns related to this event should be directed to me at swooderchak@waitsburgsd.org.
Information and steps that will be followed --
The 8th grade promotion event will take place June 1, 2020 at the Milton-Freewater Drive-in. at 8:00 p.m.
The event will begin at 8:00 p.m. - with the distribution of 8th grade promotion certificates.
The parking is first come - first serve --- no assigned or reserved parking. There are 125 parking spots available. Note: there is not a "bad" viewing spot as the event will be projected on to the movie screen.
A table will be setup near the snack table and each student will be called individually up to the table. Mr. Pickel and I will be the only people near this table. We will have a person with a video camera that will project the student getting their 8th grade promotion certificate on the movie screen for everyone to see.
No one except the student will be allowed to exit the car during this time.
At 8:45 - a movie will begin for the students and family's to view.
The snack bar will be open for purchases - people must practice social-distancing when selecting items.
The bathrooms will be open; however, they will be cleaned after each individual use.
A huge, huge thank you to Mr. Spiess as this is a community service provided to Waitsburg students by Mr. Spiess and his family.